Cole C
Washington, DC, USA
"For clarity and concision, remember BLUF — bottom line up front."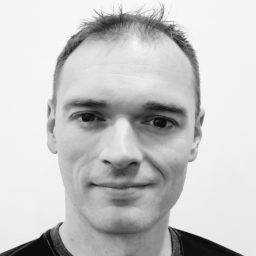 Education:
BA International Relations

Creighton University

2003–2006

Favorite referencing style
I have two: APA for its ease and simplicity and Chicago for its flexibility in more complex citation and noting situations.
Why I became an editor
I served over 10 years in the US Army as a military intelligence officer. On top of my own report writing duties, I was often tagged to be the in-house reports reviewer and proofreader. In deciding on a post-service career path, I realized my love of reading and helping good writing become better. I decided to give professional proofreading and editing a try and have loved the field since day one.
Background and experience
As a military intelligence officer, reading and writing were everyday duties. I learned about style guides used throughout the public and private sectors, and my commanders quickly saw that I had an eye for detail. While often being the highest reporter in my sections, I was always assigned the additional role of in-house reports reviewer and proofreader.

Prior to my military service, I worked as a research assistant in the Department of Political Science and International Relations at Creighton University and interned as a research assistant at the Hudson Institute, a DC-based think tank.
Why I love proofreading and editing
Often, the authors of the papers we edit are asked to be experts in their own crafts, and rarely does that craft require expertise in the art of writing. That is where we come in: to help the experts get their important information across. My experience in military intelligence taught me that information and knowledge were useless if you could not convey it clearly to the decision makers. I take the same approach to proofreading and editing now, whether it is a scientific journal article or a business information pamphlet. The writer has information to share, and I help make sure the message can be received.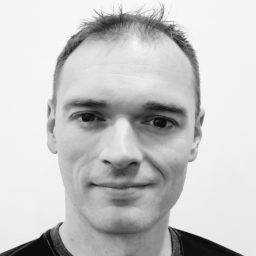 Favorite book:
For fiction (or historical fiction), All the Light We Cannot See' by Anthony Doerr. Hands down, it is one of the most beautiful stories ever written. For non-fiction, The Elegant Universe and The Fabric of the Cosmos, both by theoretical physicist Brian Greene.
Hobbies:
Mastering homebrewing and relaxing with my gorgeous shepherd–hound pup.
Editing tips:
When I first open a document, I like to read the first few paragraphs of each section to get a feel for the information, the author's voice, and the writing style. If I need to pull up any resources to help me follow along with the material, I access those at the beginning so my attention can stay focused on the document at hand.
Trusted by thousands of leading
institutions and businesses